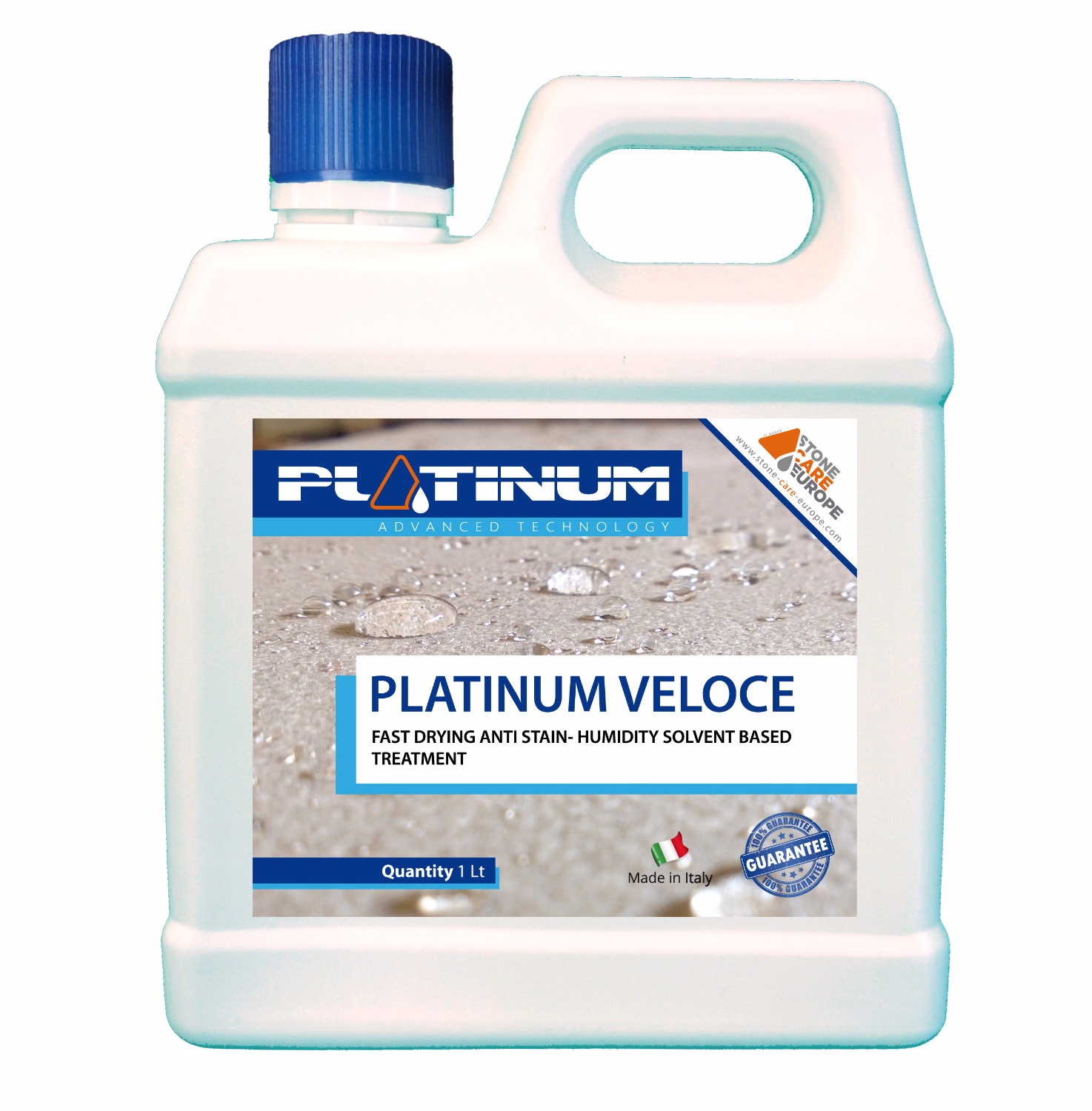 Stone
Platinum
PLATINUM ZIP VELOCE
Fast Drying New Advanced Performance
Description: FAST DRYING ANTI STAIN- HUMIDITY SOLVENT BASED TREATMENT UNIQUE IMPREGNATOR DEVELOPED BY "STONE CARE EUROPE".

Recommended Use ALL HONED, POLISHED GRANITE, MARBLE, NATURAL AND ARTIFICIAL ENGINEERED STONES, TERRA COTTA, PORCELAIN, QUARRY, CEMENT PAVERS.
• Fast Drying Surface drying time 5 -10 minutes and suitable gentle foot traffic within 2 hours.
• Advantage Allows where required second application after only 2 hours not normal 6-12 hours
• Advantage Cost and time saving applications times , same day application completion.
• Effective for interior and exterior use • Odourless
• Flooring –Work surfaces (Kitchen, Bathrooms) Showers and areas in contact with water.
• Effective prevention of efflorescence, humidity marks , yellow stains caused by iron oxidation.
---
Related Products