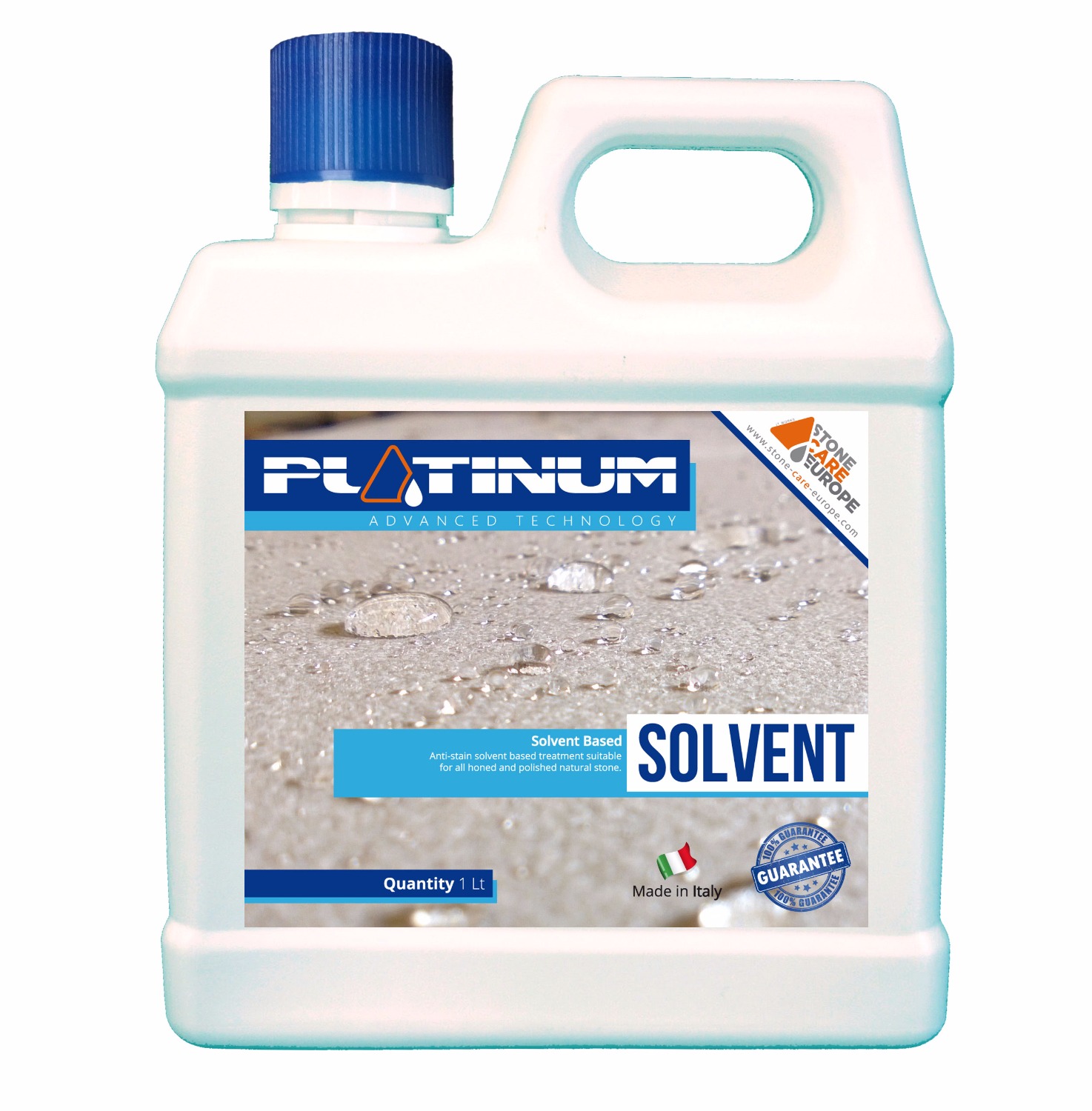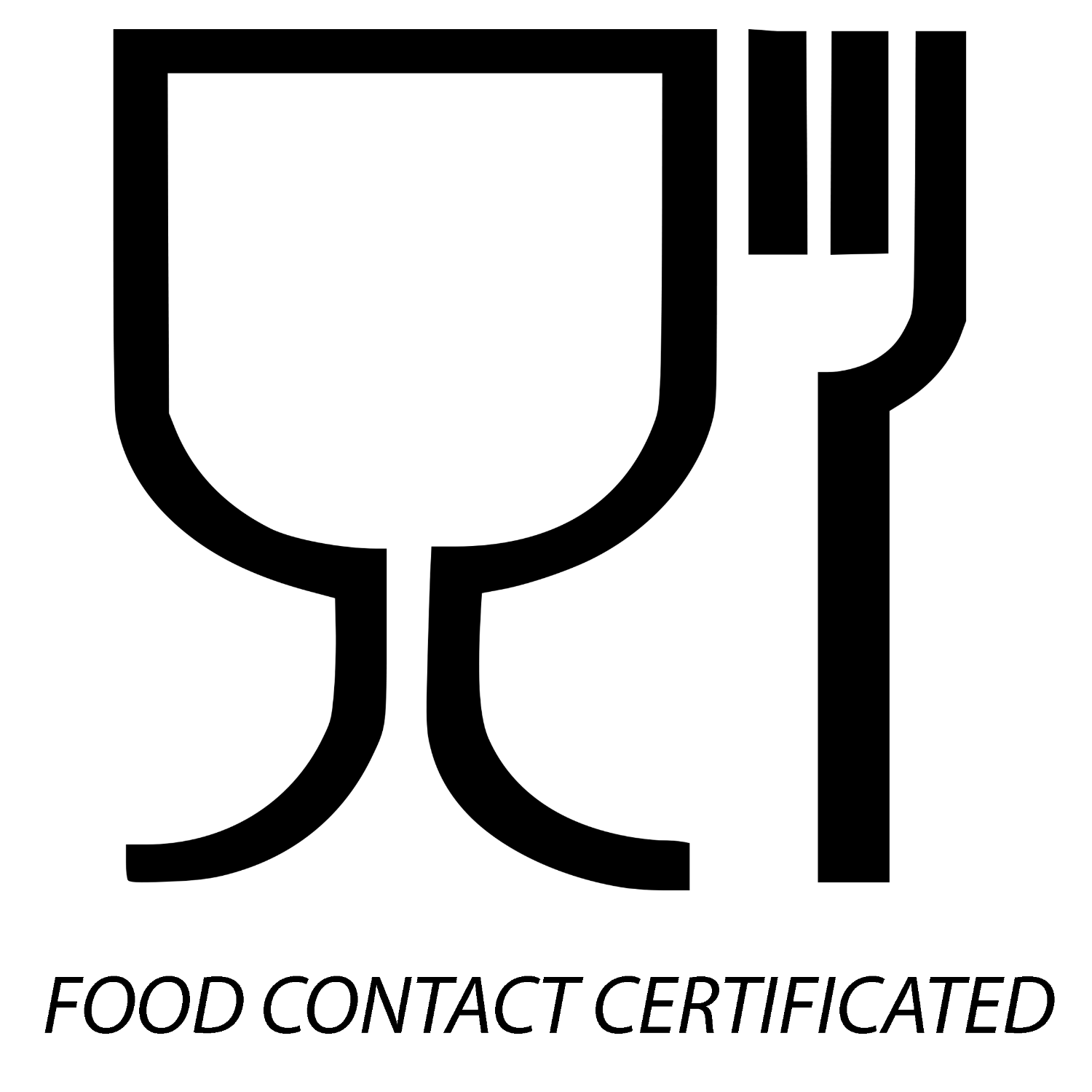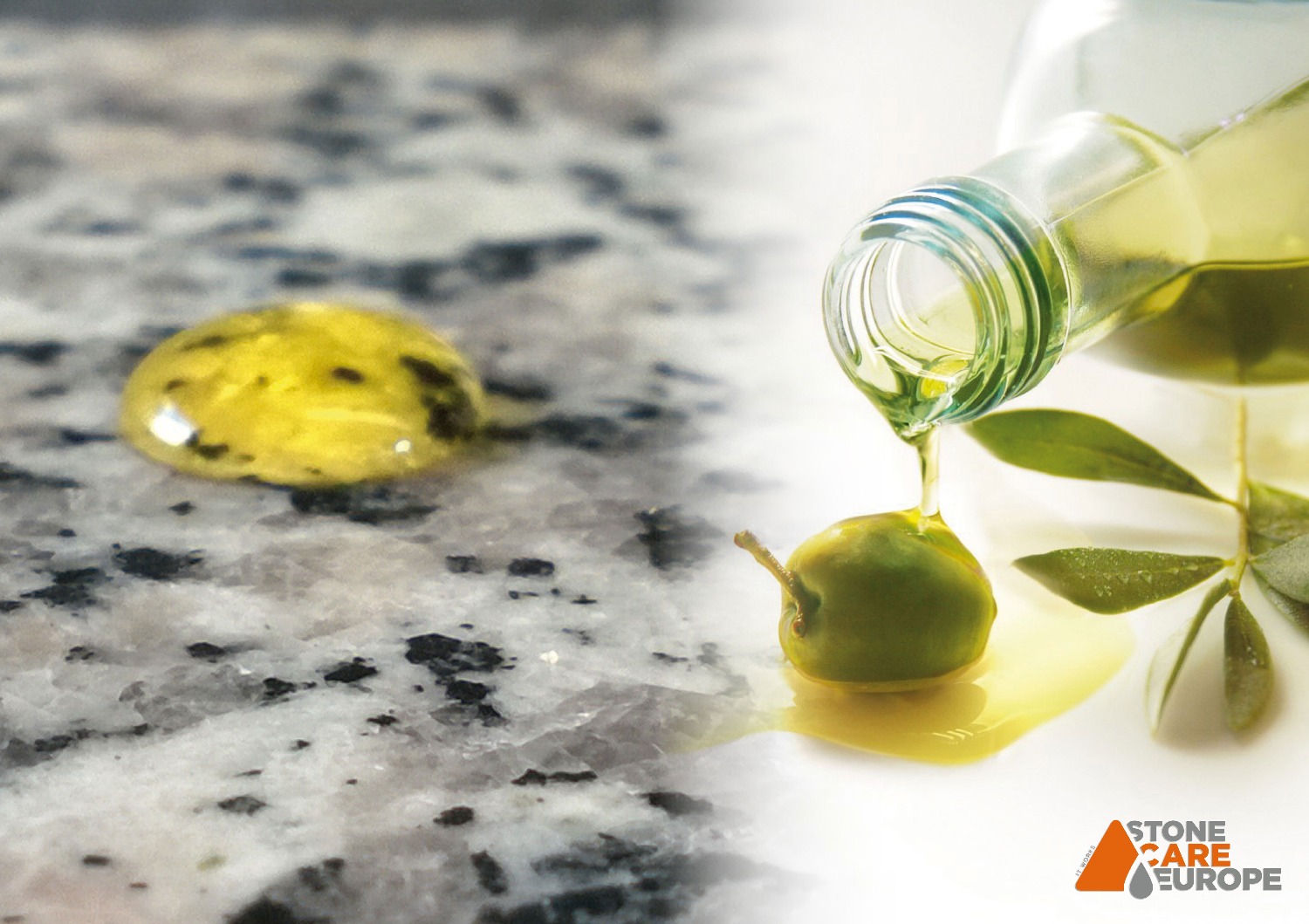 Stone
Platinum
Platinum Solvent
ANTI STAIN SOLVENT BASED IMPREGNATOR
TREATMENT
RECOMMENDED USE:
SUITABLE FOR ALL HONED, POLISHED GRANITE, MARBLE, NATURAL AND ARTIFICIAL ENGINEERED STONES, TERRA COTTA, PORCELAIN, QUARRY, CEMENT PAVERS.
• Effective for interior and exterior use • Odourless
• Flooring –Work surfaces (Kitchen, Bathrooms) Showers and areas in con tact with water.
• Effective prevention of efflorescence humidity, shadow marks and yellow stains caused by Iron oxidation.
PLATINUM SOLVENT penetrates the surface of the stone creating an invisible barrier against moisture and rising humidity and protection against stains: Oil, Grease, Coffee, Tea, Food, General Dirt, Mould and Mildew.
Product will not change the natural aspect of the stone or create any type of film, allowing permeability vapour moisture to escape, and is UV- resistant. Some natural stones marble, limestone) will remain sensitive to acidic etching, we recommend any spillage be cleaned up as a matter of good housekeeping.
---
Related Products