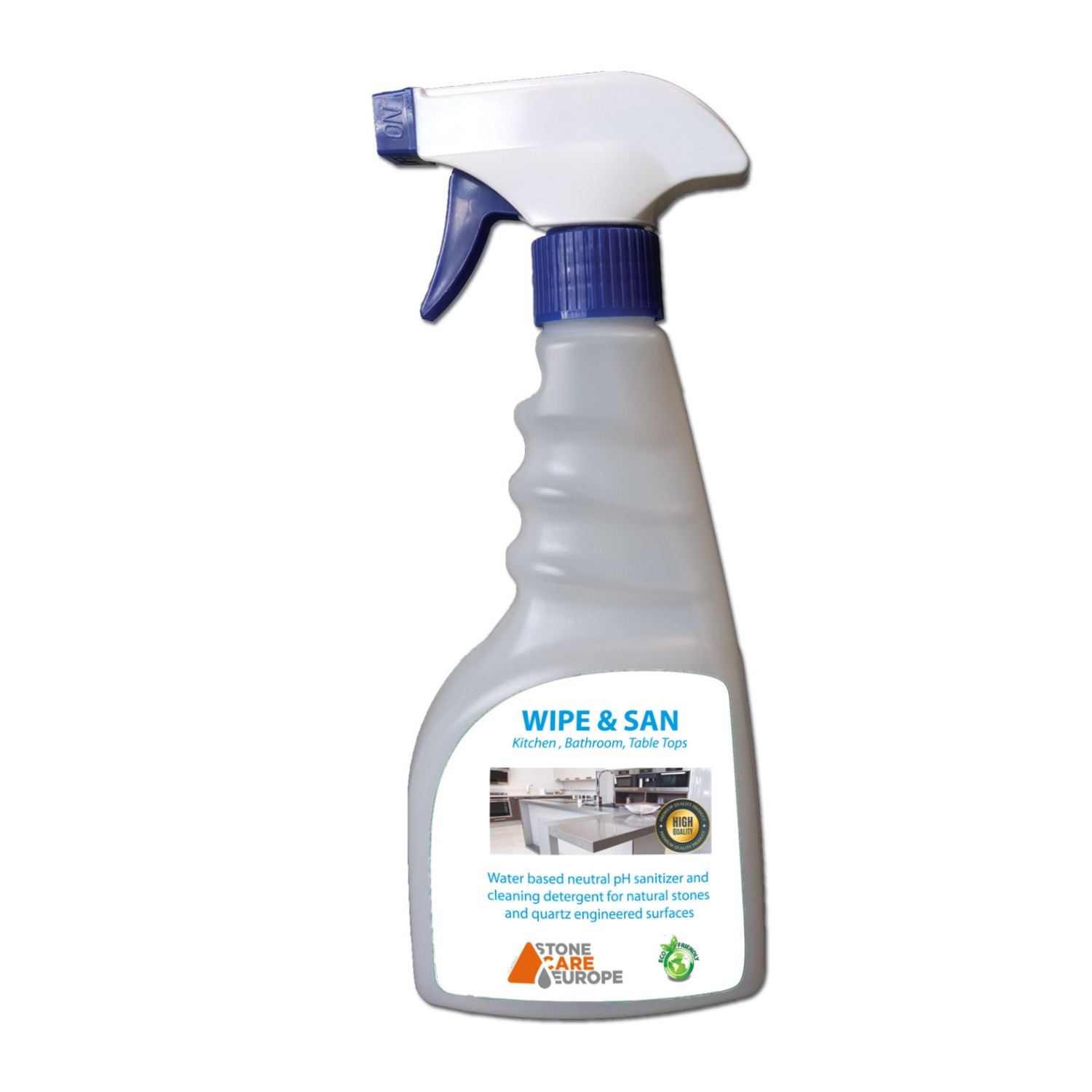 Stone
Cleaning
WIPE & SAN
Water based neutral disinfectant sanitizing cleaning detergent
Recommended use: Suitable for all types of polished and honed and textured
Natural and Quartz engineered stone, Porcelain, Ceramic, Terrazzo surfaces.
Ideal for all household Kitchen , Bathroom , Table Tops, Shelves and household furnishing elements.
Suitable for domestic end user clients.
Suitable for Commercial Factory use and for Installation teams on client premises.
Does not affect any existing stone treatment as product is pH neutral.
Ready to use sanitizing detergent. No rinsing required.
Spray and wipe off. Easy cleaning application.
---
Related Products