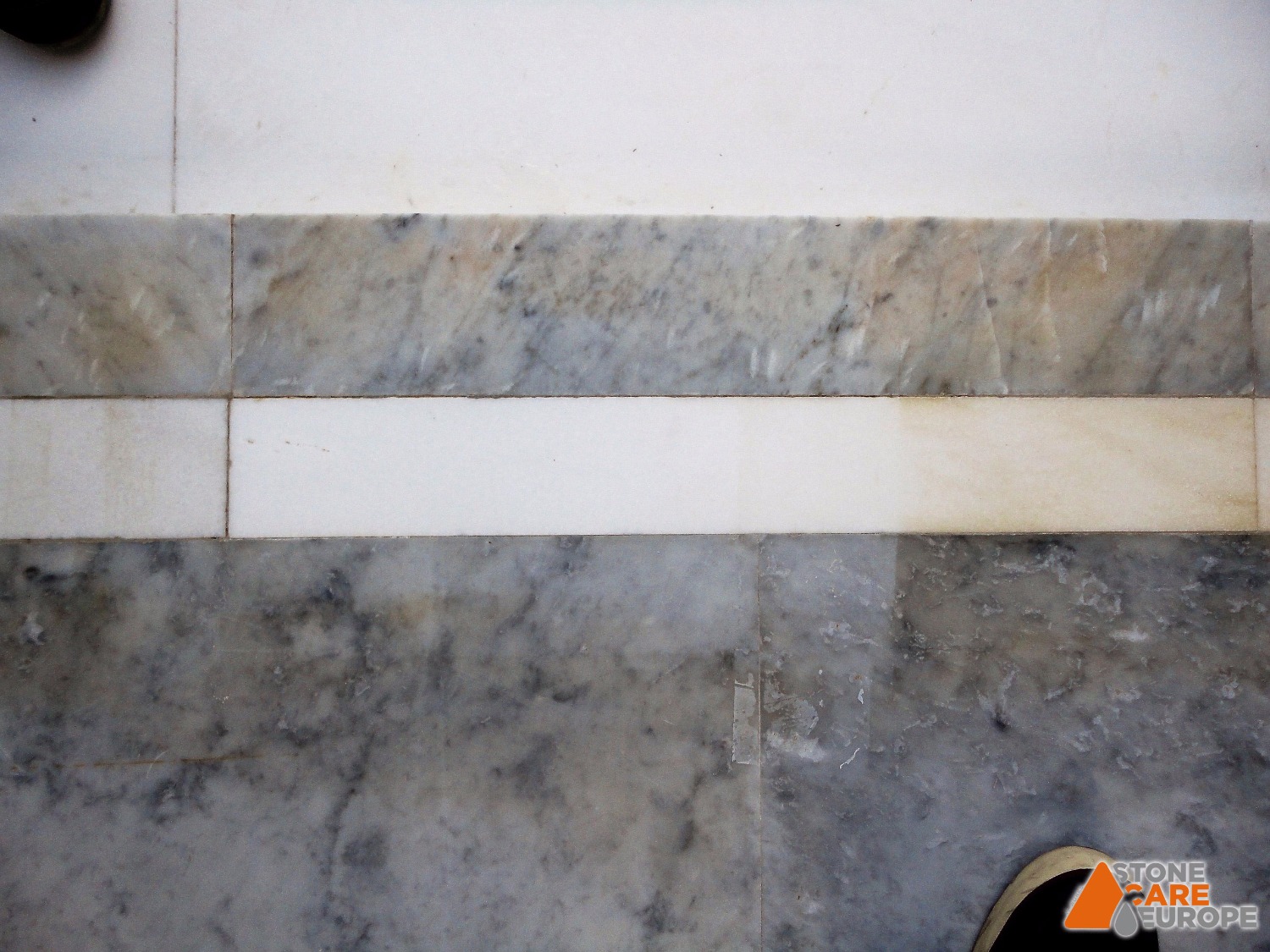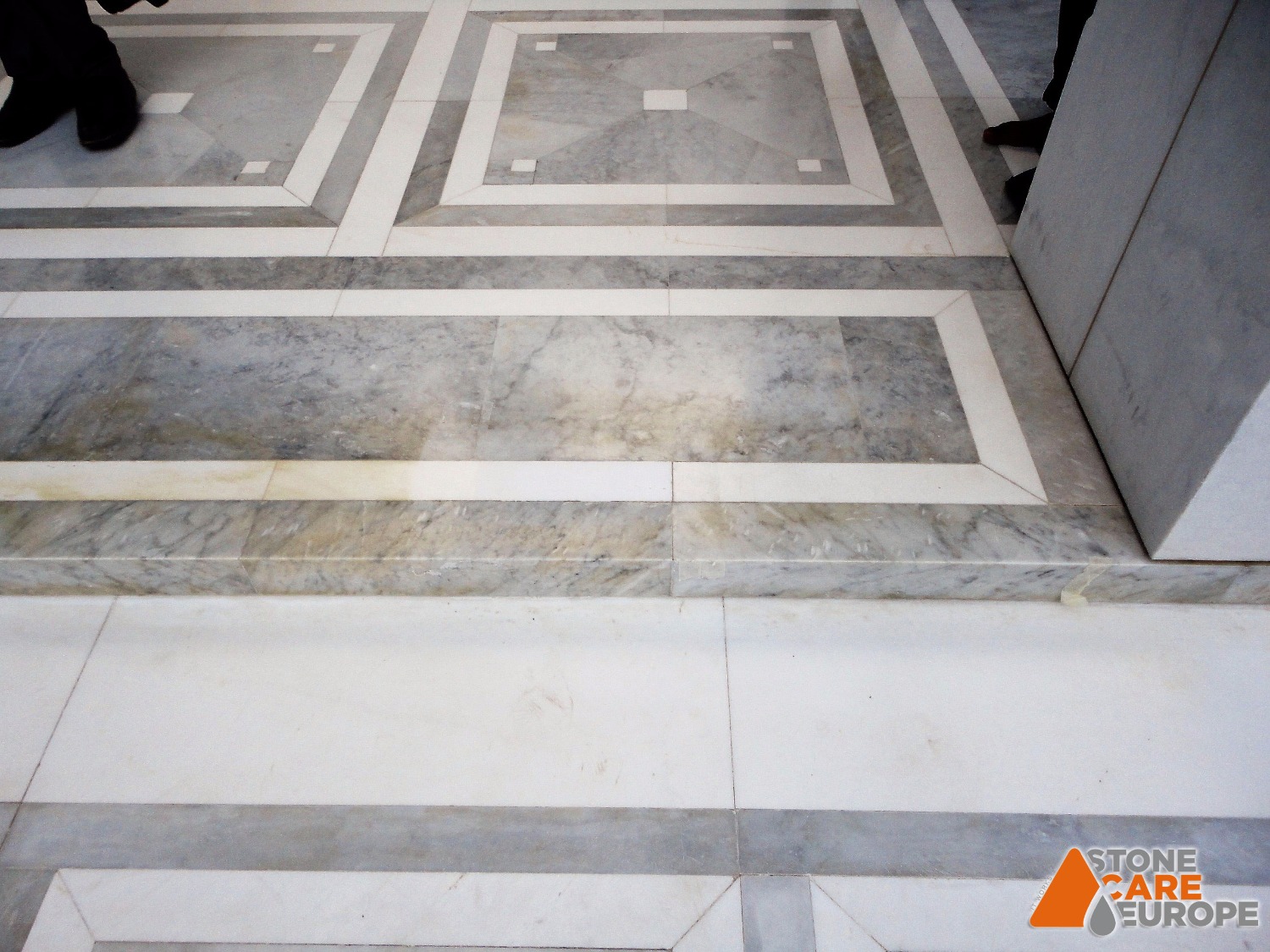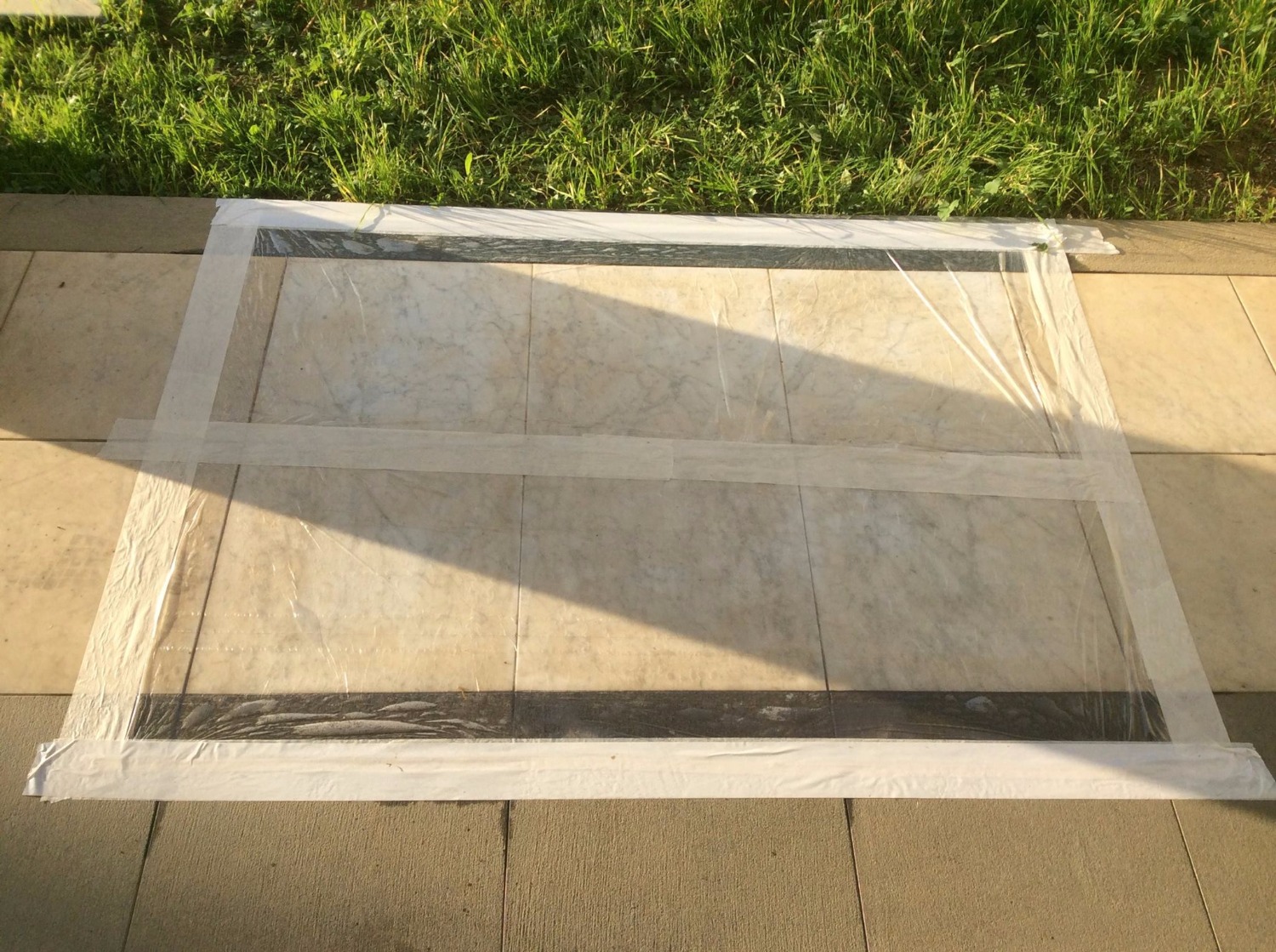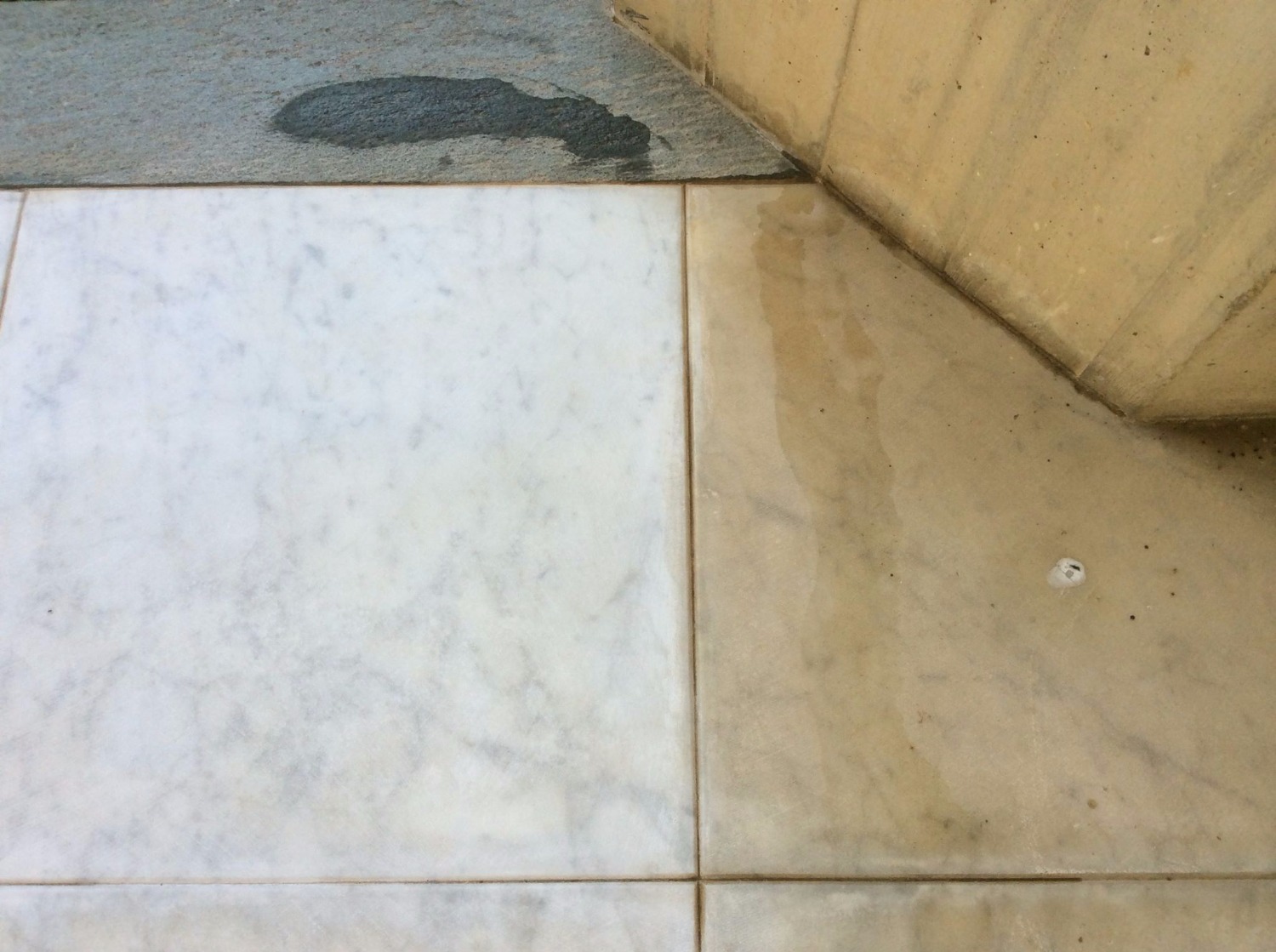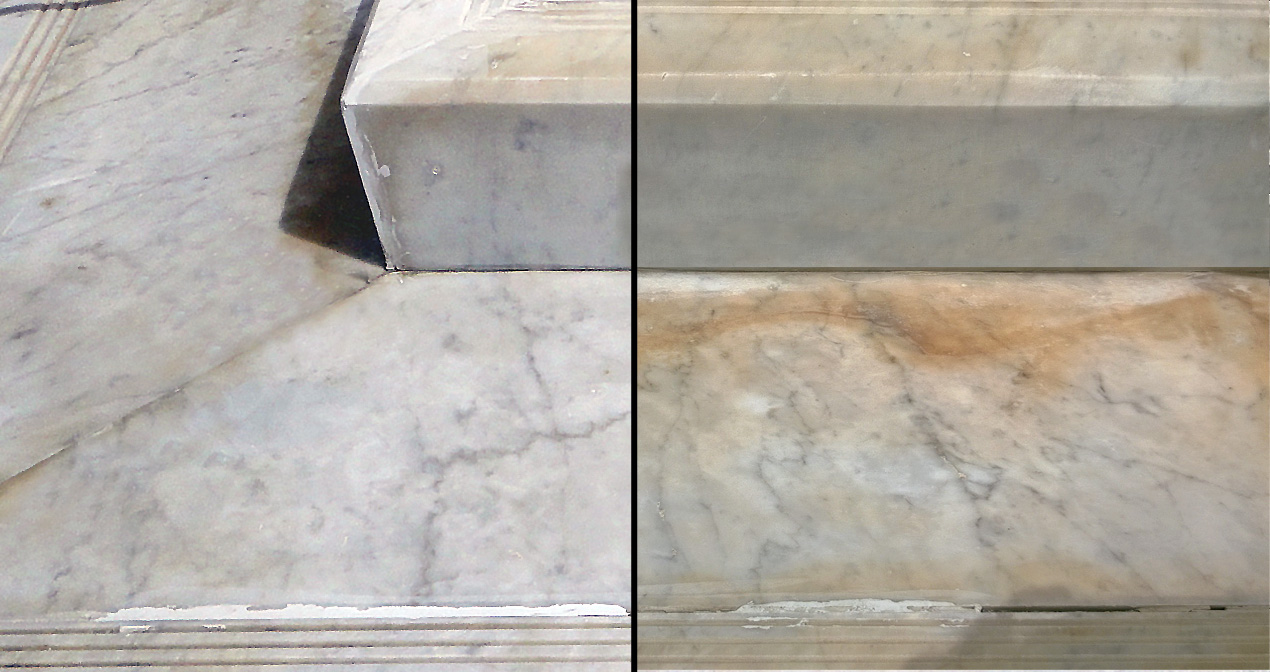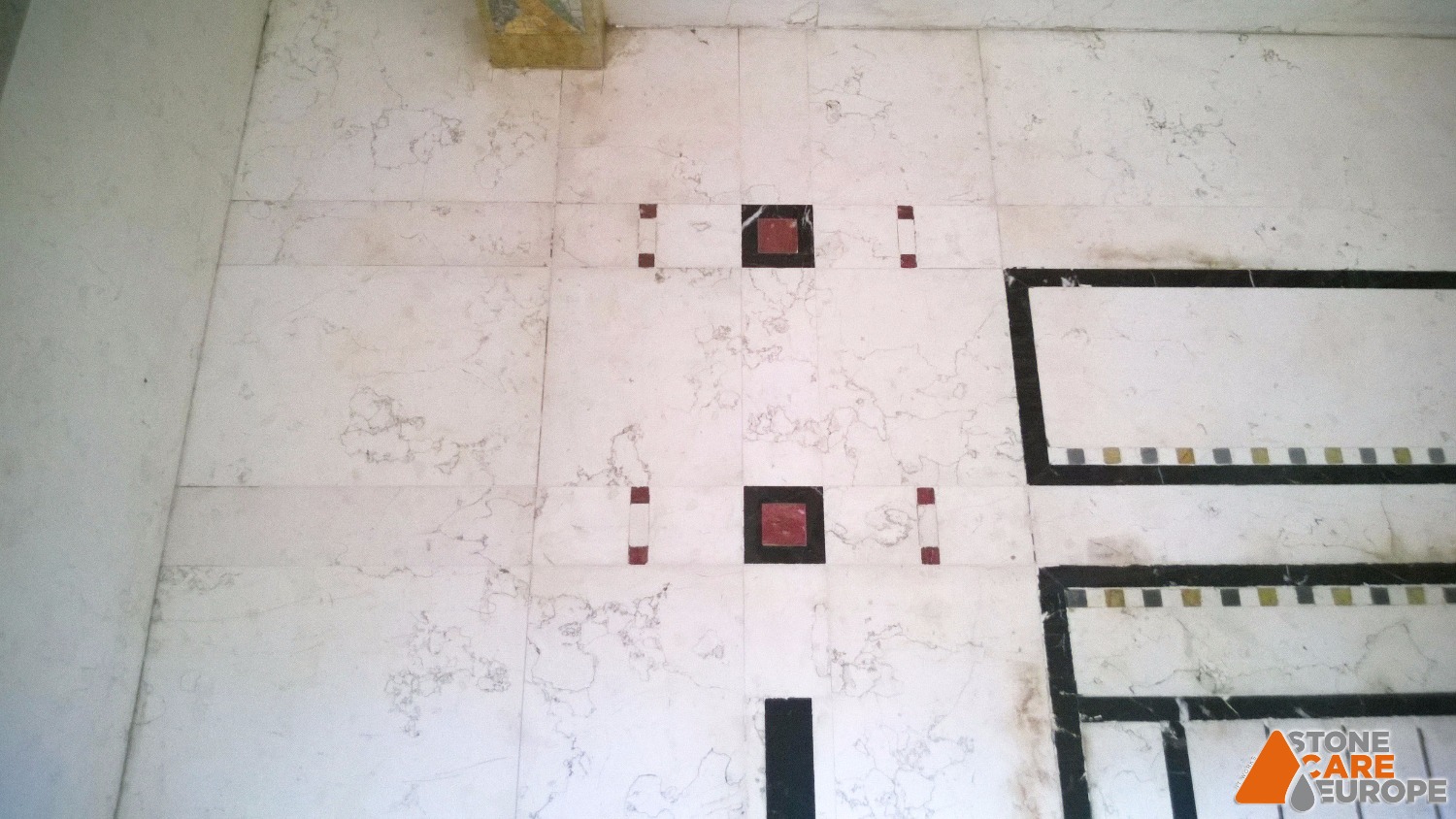 Stone
Platinum
Platinum Stain-Out
PROFESSIONAL WATER BASED HUMIDITY STAIN RE-MOVER
RECOMMENDED USE: POLISHED AND HONED MARBLE, GRANITE AND ALL NATURAL STONE SURFACES.
For interior or exterior floor and façade works.
Suitable for application on all polished, honed and textured surfaces for all natural stones.
Removal of yellowish and brown stains caused by humidity moisture dama-ge.
Professional use only. Approved factory trained
PROPERTIES: PLATINUM STAIN OUT Unique product specially developed using a range of organic water based oxygenated agents in liquid format for easy application. Product removes the most difficult yellowish and brown stains that appear due to humidity and moisture content in stone caused over a period of time. This is more commonly seen in white marbles as yellowish brown stains and in darker stones like granite as dark patches that cannot be removed with normal detergents or general stain removers.
---
Related Products